Post #2 in the series "I Read Dead People."  Note bene: I've added an editorial note to the end of the Series Launch post regarding context and posting frequency :)
In my memoir Surprised by Oxford I wrote about how I would sneak into St. Mary's and read the Bible on borrowed pages, and how I had to admit – even as a skeptic – I found it "the most compelling piece of creative non-fiction I had ever read."
While this series is focused on "great literature," I couldn't possibly begin without paying homage to the greatest work of all time: the Bible. This is not a trite nod.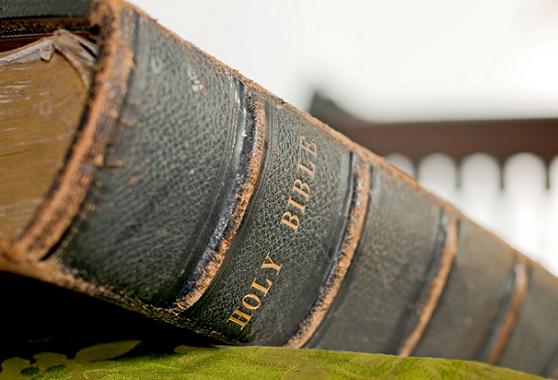 As the revealed word of God, the Bible occupies a singular place among all written words – perhaps, even, an ultimately indefinable, yes, holy place. And yet without knowing the Bible, I believe not only can we not know ourselves and our God, but we cannot know our heritage as humans, let alone most of our literary history as a civilized world.
In one of my posts in my Advent Series before Christmas – in the Spirit of Adventure – I explained why I proposed sending seven Bibles out into the world as gifts. In my opening to this series, I'd like to elaborate upon those reasons here:
Why the Bible is such a great gift
(and why it should hold primacy in our consideration of all literary works):
I. It's a Great Story, and a Timeless Best-seller
The Bible needs no apologetic apologia from me, a lowly bookworm indeed. But as a professional reader – and quite objectively as such – it's hard to contain my complete amazement at this Biblia Sacra – or the book of all books. If I had sat down and thought for centuries, I never could have come up with its twists and turns, the humor and irony, the drama and the depths of the Bible's intricate complexities and overarching interconnectedness. It is indeed the greatest Love Story ever told. And when you read it with a heart open to the power of revelation and the real reality of God's holiness, you glimpse into a profundity like no other. No wonder it remains the best-selling book of all time.
II. It's an Essential Cultural and Historical Read
The Bible offers us a common language of allusion. In fact, I would argue that ultimately all other works of literature (especially Western, but even by extension, Eastern – everywhere!) resonates or wrangles with, alludes to or rebels against it (even if by omission). There is something for everyone in the Bible, individually and collectively. Each of its archetypes and stories own universal resonance. The Bible and its centrality in Christ offer for each of us the ultimate paradigms of symbolic meaning: the mono-myth, the return to the Father, the quest, the reunion and recovery… the eucatastrophic divine response to our catastrophic selves.
III. It's a Personal and Social Life Saver
Beyond its literally life-saving qualities, the Bible serves to edify culture as well. The Ten Commandments still seem like a pretty reliable and successful barometer of morality and living a good life, if you ask me. Fruits of the spirit? Cultivating these in a life rooted in faith and service of something bigger and far more meaningful than one's limited self-reference seems a pretty good bet, too. That the Holy Grail is more likely to be the wooden cup of a carpenter than the golden chalice of kings? Heady, hearty stuff – that no human author could have spun together so intricately, from Genesis to Revelation. As Tolkien put so well, deep roots are not reached by frost.
IV. Believers, and Non-Believers alike, Need God's Word and Need Eternal Perspective
Nothing compares to God's word – we can't add or detract from it; we can't say anything better than what or how God has said it already. Biblical commentaries, exegesis, well-intentioned stories and important testimonies all have their place, but God's word needs to come first. Through His word, we are saved from ourselves, and we are reconciled to Him through His great, undying love for us. Whether we are cynics, seekers, new believers or longtime pilgrims, we all need to be reminded more than taught. Opening God's word – pure and simple and immediate and true – never ceases to remind. And sometimes, all we need as a prompt is a reminder to remember.
And finally …
V. We should not assume that People own one
I would bet that most folks who declare themselves atheists or agnostics have never really read the Bible, or at least read it carefully and thoroughly, if not attempting it prayerfully. I would also ledger that many who claim not to believe, or who don't know (or have given much thought to) where they stand on such faith issues don't even own a Bible. I'm living proof. Sometimes it still seems unbelievable to me that I could grow up in a mainstream North American culture, attend public schools for over two decades, and have friends and co-workers who spanned many groups, and still not be exposed genuinely to the Bible. From a purely educational view, it seems shocking that I never had to read the Bible or was exposed to it, especially as a student of literature and the history of ideas.
And then there are some of us for whom the Bible, like Shakespeare, has become so familiar as to seem cliché. The apostle Paul faced this hurdle when trying to share the gospel with King Agrippa, who was well versed in Jewish law and beliefs. I highly recommend reading Acts, chapter 26 for just one example of so many in the Bible of an amazing and eloquent – and still oh so relevant – story.
QUESTION: What Bible story or image speaks to you and your story? There are too many to mention, but I'd love to hear how this book of many authors, authored by One Great Author, speaks to you of the Ancient of Days into life everlasting.
RELATED POSTS:
Series Opener:  I Read Dead People