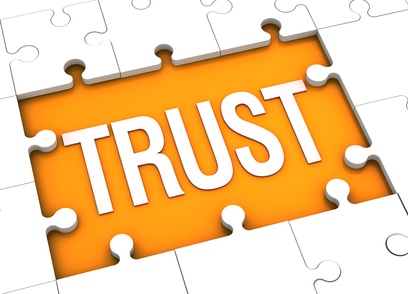 Before I move back into the realm of literature, I felt compelled to share one more psalm. This one came to my attention as I made the rest of my way through the Psalter in a kind of path toward recovery.  It is Psalm 138, which sang out as a rejoinder to my earlier draw upon Psalm 20:
I will praise you, Lord, with all my heart;
before the "gods" I will sing your praise.
I will bow down toward your holy temple
and will praise your name
for your unfailing love and your faithfulness,
for you have so exalted your solemn decree
that it surpasses your fame.
When I called, you answered me;
you greatly emboldened me.
May all the kings of the earth praise you, Lord,
when they hear what you have decreed.
May they sing of the ways of the Lord,
for the glory of the Lord is great.
Though the Lord is exalted, he looks kindly on the lowly;
though lofty, he sees them from afar.
Though I walk in the midst of trouble,
you preserve my life.
You stretch out your hand against the anger of my foes;
with your right hand you save me.
The Lord will vindicate me;
your love, Lord, endures forever—
do not abandon the works of your hands.
Given my newborn son's name, I love again the resonance of Kings.
But it also brought me to more closely consider the following question: Am I testing or trusting my God?
And have I grown testy in my trusting?
Recovering makes me so impatient. I'm one of those dreadful folks who is terrible to be around when she's stuck in bed, or sleep deprived, or not up to the usual energy. I don't like to slow down. Or to admit any weakness. Or to be inconvenienced by my own body, my own expectations or desires being unmet – especially by me, nonetheless.
"Recovery" is such a loaded term. Just what is being recovered? A prior self? For that seems impossible after we have been changed irrevocably, it would seem, by trauma, struggle, fear, despair.
Besides, would I even want that old self back?
No, I think not. For all the trials, for the suffering and silvering, I am different now. As I should be. As is right and good when I bring that change before God, when I turn toward Him and re-cover myself in Him, with Him.
I opened the Book of James this morning, and the words from Chapter One leapt from the page:
Consider it pure joy, my brothers, whenever you face trials of many kinds, because you know that the testing of your faith develops perseverance. Perseverance must finish its work so that you may be mature and complete, not lacking anything. If any of you lacks wisdom, he should ask God, who gives generously to all without finding fault, and it will be given to him.
The giving is given "generously to all without finding fault."  Thank God, quite literally! Or where would any of us be? The only requirement is faith, is trust that the gift will be given. And that is the glory of the gift itself!
But when he asks, he must believe and not doubt, because he who doubts is like a wave of the sea, blown and tossed by the wind. That man should not think he will receive anything from the Lord: he is a double-minded man, unstable in all he does.
Testing or trusting … is this the double-mindedness that unwinds us if we do not tip toward the trusting?  A Janus-faced form of living that turns us against ourselves as we turn against our God? Our own undoing from within?
The trusting self is what I pray to recover, what I hope to go back and find again, burnished and bright, amidst the ashes of mourning and shards of pain.
The Trust makes me secure, renders me stable in all I do and am.
And it is there, it is always there, after His testing of me into the trusting.
And so I believe, I trust … that He will give me the wisdom for which I ask, in all its various forms and provisions. And that the joy of discovery lies at the heart of recovery, in being surprised by the forms these provisions take.
Recovery is the kin of Redemption: it takes us to the calm waters, from which we can drink deeply and on which we can float.
And so, in my impatient attempts at trust, recovery reminds me that trusting is perseverance rewarded and at rest.