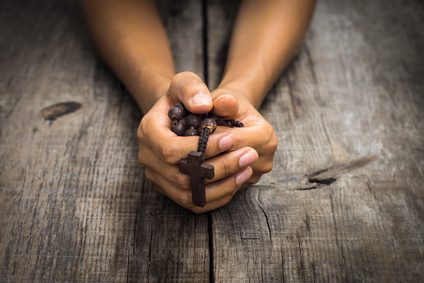 Once in a great, great while, when my words come back to haunt me they are actually welcome and sometimes even helpful.
Fortunately, this has been the case as I revisit parts of my new book, Holy is the Day: Living in the Gift of the Present, which has just come out thanks to the good folks at InterVarsity Press.
Usually much time has lapsed between a book's composition and its publication as a complete and polished work. An author can lose touch with it in the meantime. Its pulse has faded, its urgency, dulled. The writer moves from frenzied immersion, from living with the project intimately for days and weeks and sometimes years on end, to its objectification by editing processes and the long rolling out of the finished project, corrections and permissions and formatting all. By the time the book becomes available for public consumption, the feat can feel anticlimactic at best, irrelevant at worst.
I wrote this last book whilst I was expecting our fourth child. I lived and breathed it alongside my pregnancy, during the gestation of not only of another living being but also of my own spiritual growth into a deeper dimension (or so I hoped and prayed). I wrote it on the rollercoaster of blind trust, far from certain of what the outcome of this troubled pregnancy might be. I wrote it far from certain of what our leap with faith might entail, as my husband and I left jobs and communities and all things "secure" to pursue more of what our culture upholds less.
I wrote it with my back against fear and my hands reaching out for hope. I wrote it in blood, literally, it seemed at times. I wrote it with every ounce of my being as I crawled into the tomb and waited …
I wrote, waiting. My waiting wrote.
Expectancy became a living metaphor: how we are to live, those of us of the second birth.
Now I sit, the mother of four beautiful children. The littlest one beams all the joy of faithfulness fulfilled. I have every reason to rejoice, every reason to count my blessings, every reason to be effervescent with giddiness and prostrate with gratitude. And yet …
I can say that the time in which it has taken this book to come to its full public fruition has been some of the darkest, most trying days of my life. I have worn this darkness like a rain-soaked cloak. No matter how hard I struggle, I cannot get out from under its heaviness. One obstacle seems to come after the other. I pop out one limb only to find another entangled. Beleaguered, as a dear friend put it.  Worn out, the refrain. Focus wavering, knees crumbling on the race. Losing traction. Distracted. Losing sight. Unhoped. Losing way. Lost.
Like all of us, in one season or other, for various reasons or another, this past year, and particularly this past summer, has been more difficult than I can put into words. I will spare you the details. It is all relative anyway, for each of us. Oh yes, all the monikers are the same. Health trials. Family crises. Births and deaths. Financial challenges. Identity issues. The general helplessness that being human tends to bring. Flung far and wide, near and narrow. So great as to toss me about, so close I cannot breathe.
The details, in this sense, are not important. The larger picture, however, always is. Yes, the details make up the larger picture, but the larger picture, the gestalt, is always so much more than the sum of its parts. And the pattern, the meaning, can only be glimpsed by the true success that faithfulness brings. Sometimes this is only the almost imperceptible crack of a vision, the tiniest grain of salt on my tongue … but it is, somehow, at that moment, in this gift of the present, by default or in evidence, enough.
Over my next few entries, I would like to share with you the joy of birthing this new book into being. I would like to post some excerpts with the hope of drawing you into my prayer walk too, and encouraging your own.  A timely reminder at the very least, I hope, and in good faith (for even obedience is preferred to sacrifice, and at times obedience feels like sacrifice), that waiting and wandering and wondering are not in vain.
Trauma does indeed prepare us for resurrection. Everything appears brighter, as though it will jump off the page of the earth in verdant spiritual 3D, when we come through suffering dragged, buoyed or left blinking by our faith. As anyone who has been through a near-death experience, for instance, will tell you, the beauty now about the one with unshorn eyes startles, even hurts – hurts because we now see so clearly (oh too clearly!) what we did not see before. And yet (again) ….
… just as that hurt starts to take hold, it disintegrates into the sheen, into the really real. For resurrection surpasses mourning, leaving it behind as dew glistening on grass. Renewal drenching dry stalk. Sadness evaporating. Proof that morning has come – the world has been washed clean of "u" and left only the morning of sunrise, all of the heartbeat colour splashing on cloud so that none of the darkness can tentacle in. The horizon wears a crown. Here, there is no room for grief. No eyes can tear where this vision leads.  The cloak is no longer heavy, no longer worn. The death clothes, rather, are folded and put away.  They have no place here, either; they are of no use.
Holy. Holy. Holy.
That is the gift of each day unfurling, the opening of palm and its waving: the kingdom of God is, indeed, at hand.