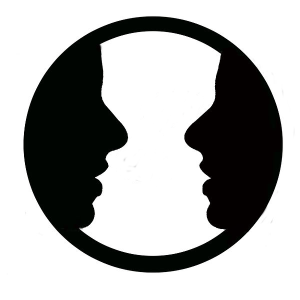 Part 2 in the Series "Faith and Fiction"
Usually I favor pre-20th century selections from literature, given my own tastes and area of scholarship. However, I thought I'd begin this time with a "recent" favourite, Marilynne Robinson's novel Gilead (Harper, 2004), which also happens to be a Pulitzer Prize winner, and deservedly so, in my humble opinion.
I wanted to share a particular excerpt from Robinson's beautiful novel for several reasons. First, it spoke to me at a time in my life when exactly this situation had just enfolded right in front of me. Every word Robinson writes below out of the mouth of her main character, the Reverend John Ames, struck me with both immediate and eternal relevance. I love how the Word speaks to us through other words, particularly those of authors living or dead.
Second, I have revisited these words several times since. They bear repeating in my own mind, in the reading and composing of my own life. For, as Jesus' teaching also reminds us constantly, I could apply them to me just as often as to others – duh! They remind me to live my life with more humility and grace, to remain alert to and in search of the abundant kingdom at hand. Such words remind me that I am a recipient as well as an instrument of grace.
Third, although we fail to live up to this "precious instruction" daily – I know I do, and I only receive more comfort and encouragement from Ames' own admission of the same – the striving does indeed challenge, ground and liberate me.
And finally, given my discussion of God's humour lately, I thought this passage fit right in. For yes, God's work through us is the perfect disguise, and our own ignorance, the beautiful dramatic irony of it.
In general, I am not a fan of irony, unless I am in a foul mood. Its tipping point comes too close to bitterness, and bitterness is, I think, probably one, if not the most, dangerous (as well as sad) spiritual locations. But Robinson offers an irony that so debunks our own self-referentiality and pettiness as to make, still, in spite of ourselves, something very beautiful and good happen. In this sense it is an intricately beautiful "dramatic" irony; an irony that shows the drama of the Gospel at work in the very real little theatre of each of our lives. Any bitterness from the irony gets shaken out and we are left with only the comedy, in every sense of the term, after all.
Enjoy one of my favourite passages from modern literature. Ever.
And join me in pondering the question. Daily.
The moment is indeed momentous. I am grateful to Robinson's Gilead for reminding me thus. As her character the dying John Ames writes in his letters to his young son:
This is an important thing, which I have told many people, and which my father told me, and which his father told him. When you encounter another person, when you have dealings with anyone at all, it is as if a question is being put to you. So you must think, What is the Lord asking of me in this moment, in this situation? If you confront insult or antagonism, your first impulse will be to respond in kind. But if you think, as it were, This is an emissary sent from the Lord, and some benefit is intended for me, first of all the occasion to demonstrate my faithfulness, the chance to show that I do in some small degree participate in the grace that saved me, you are free to act otherwise than as circumstance would seem to dictate. You are free to act by your own lights. You are freed at the same time of the impulse to hate or resent that person. He would probably laugh at the thought the Lord sent him to you for your benefit (and his), but that is the perfection of the disguise, his own ignorance of it. (Gilead, HarperCollins 2004, p. 124)
Yes, that is the perfection of the disguise – our own ignorance of it. And the opportunity, the blessing … still … in spite.