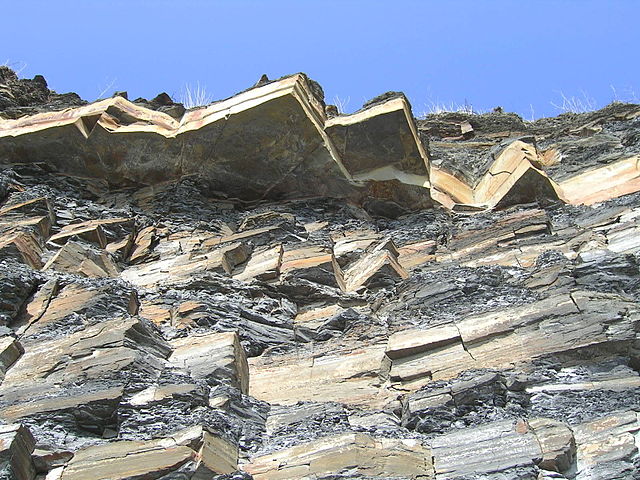 Over the next week or two, before I return to my faith and fiction series, I would like to share a few excerpts from my new book now out with InterVarsity Press called Holy is the Day: Living in the Gift of the Present.
The following excerpt comes from my chapter entitled "At the Threshold." How might you be at a threshold too?
When I went up the mountain, I would own a secure career, a community, and my certitude. When I came down from the mountain, I would not.

Something in which I had invested most of my life, which had been a lifelong dream, an overriding passion, was left on the summit. So that when I returned to the lower brush where I had started, having reached the mountaintop, after surveying the sea, I had been changed irrecoverably by the journey.

For some time now, Kent and I had been considering more seriously than ever before a return to my hometown in Canada. I wished to spend more time with my children, with my writing, with my aging parents and unbelieving family. I ached to appease the homesickness that had been gnawing at my soul.

Was it just a simple desire to return to whence I came? When I weighed it, and really prayed about it, the draw seemed so much more than just that. Kent had felt it too, even coming to consider the possibility of taking up our writing and ministry opportunities there separately from me. The Lord, it seemed, had led us both to the same page—always a moment of conviction in marriage, I have found.

I shut the door behind me and bounded down the front steps. To clear my head, or center my heart, or perhaps both, I often begin my walks by reciting poetry I've memorized (at least in my head, if I'm worried about being spotted moving my mouth). It's a habit hard-earned from my graduate school days at Oxford, when I realized that learning by rote allowed one to take the words by their root. By this method, many verses I have cherished over the years have come to be written on my heart, for my taking out and recherishing at a moment's notice, anytime I like. It is well worth the initial effort, for the poetry stays with you forever that way, like an old friend. It is the download that uplifts.

Today, as I start out, I practice "Obedience" with George MacDonald:

I said: "Let me walk in the fields."

He said: "No, walk in the town."


I said: "There are no flowers there."

He said: "No flowers, but a crown."

I said: "But the skies are black;


There is nothing but noise and din."

And He wept as He sent me back—

"There is more," He said; "there is sin."

I said: "I shall miss the light,


And friends will miss me, they say."

He answered: "Choose tonight
If I am to miss you or they."

I pleaded for time to be given.


He said: "Is it hard to decide?"


It will not seem so hard in heaven


To have followed the steps of your Guide."

I cast one look at the fields,


Then set my face to the town;


He said, "My child, do you yield?

Will you leave the flowers for the crown?"

Then into His hand went mine;

And into my heart came He;

And I walk in a light divine,

The path I had feared to see.

As I step onto the lowly beginnings of the mountain path, I can see why so many poets enjoyed walking, especially the Romantic nature poets. Walking lends itself to a contemplative rhythm, much as poetry does. I follow the slow curve of the path, noticing how it begins with a subtle serpentine slope. My breathing comes easily in the cool shade of the trail here, heavily draped with vines and bush.

I duck through the arch of thickets, keeping my eye on the path like a dirt trough before me, my feet bending inward from its narrow furrow. I do not know any other way to be but a teacher, I lament to myself as I stumble along. My life has been patterned by the academic year for almost as long as I can remember. I only know the poetry of the university. My waking and my sleep have grown shaped by the hum of a campus, the electricity of exams, the ebb and flow of grading and meetings and graduation and commencement.

How else to be? 

The hill slants more here, the terrain is rougher. My breath labors with my legs. I round the bend past the lone crooked tree. 

Suddenly the world goes vertical; the landscape becomes so steep I must use my hands to grab at the earth and pull myself up toward the top of the cliff. The effort is so difficult that it aborts all thinking. It is not until I reach the very top, practically pulling myself up over the edge with my fingernails, that I can turn around, stop and catch my breath as well as my thoughts. 

From this height, I feel invincible and yet slightly weak at the same time: admiration tinged with vertigo. Standing at this precipice, I think of Jesus in the wilderness and how Satan came to tempt him (Mt 4:1-11). This precipice marks the threshold where vastness meets tipping point. It is where the sublime lurks, a spiritus loci where fear edges awe.

This kind of locating causes me to ask myself: Am I testing? Or am I trusting?